We are proud to be one of America's leading foreclosure prevention and loan modification organizations. We have helped hundreds of homeowners battle the banks and keep their homes, and we can help you too. Homeowners who attempt to fight this battle on their own have a much lower chance of keeping their homes than those who work with reputable organizations like us. We promise to be there when you need us. You are not just another statistic to us.

We are on a mission to help distressed homeowners prepare the proper documentation to be submitted to their lender, investor,
and/or servicer for consideration for a loan modification.
Oftentimes, homeowners get lost in the mortgage rhetoric and are unable to properly complete and submit their own loan workout package correctly to their lender. Many give up long before the process even has a chance at an approval. We will assist you in doing this correctly and in a professional manner. The banks have teams of employees who look after their best interests, now it's time to have someone look after yours. We will develop your customized battle plan to give you the best possible success with your modification.
Homeowners do not understand that each lender, investor, and/or servicer may have their own unique requirements which can include lender, investor, and/or servicer specific required documentation and guidelines. We understand that not only filling out the paperwork, but filling out the correct forms with the correct information is half the battle.
Our Processing Staff will assist you in preparing a complete package to submit to your lender, investor, and/or servicer. We constantly take on clients that have tried many other options and have accomplished no results. Call us now to save your home!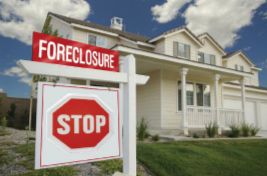 We provide homeowners access to affordable, quality and accurate document preparation services that can lower your payments, help stop a foreclosure and allow you to stay in your home with an affordable payment. Our objective and responsibility is to YOU, the homeowner, first and foremost. We will make sure we can assist you first before promising you that we can modify your loan. We understand that although a loan modification is what you want, it may not be the best route to take and in your best interest. You can always trust that we will be honest and upfront with you. Always!



4533 MacArthur Blvd. Suite 5122
Newport Beach, CA 92660
Phone: (866) 398-9073
Fax: (866) 391-6944